Vicar 
Reverend
Simon Newham

Simon came to Brockenhurst in June 2019 after serving in three different parishes in the diocese of Chichester – Horsham, Wisborough Green and Crawley.
He is married to Gina and they have three children. 
They enjoy walking, travel, motorbiking and extreme ironing!
Assistant Clergy 
Reverend Canon
Diane Webster
Diane came to Brockenhurst in 2010 when Diane retired, after 11 years as  Vicar of Burley.
She comes originally from Hertfordshire and has three children  and nine grandchildren. Since retiring, she enjoys singing with Voices of the Forest, walking in the forest and gardening.
Assistant Clergy
Reverend
Mary Nicholson
Mary lives in Burley. She served as a curate at Brockenhurst in 2016 and  then returned  here in 2021.  She and three trustees have recently founded the Acorn Chaplaincy, which aims to help people recover from addictions. 
For leisure, she enjoys seeing family and friends, cooking, gardening and walking.
Assistant Clergy
Reverend
Alan Graham
Alan came into this Diocese of Winchester in 1974 and has served in a number of rural parishes.
He is married to Wendy, and they retired to Brockenhurst in 2002.
They enjoy the Forest and having been keen gardeners they enjoy 'retirement ' from gardening in their new home.
Licensed
Lay Minister
Tony Foulger
Tony is retired and has lived in Brockenhurst since 1964 although for some 40 years Tony worked overseas in developing countries.
He is married and has two children.
Tony has been a 'Licensed Lay Minister' in the Church since 1957.
Licensed
Lay Minister
John Pearson
John has been part of our church community since 2005 and was licensed as a lay minister in 2019. 
John has one daughter and enjoys playing the flute, sailing, cycling and photography.
Church Warden
Ros Dennison
Originally from Stretford, Manchester she came to the New Forest from Omagh, Northern Ireland where she lived through the 1970s.
She has two sons and six grandchildren.
Ros was a teacher for 39 years and is now busy with Church activities, singing, chickens and the garden – and visiting family in New York.
Jeremy and his wife Sue have been members of our church community since moving to Brockenhurst in 1989.  They have 2 grown up children.
His tech skills have been used in the Church Digital team and early retirement has allowed more time for walking, cycling, sailing and other outdoor activities in the beautiful Forest.  
Parish
Administrator
Nikki Cullingford
Nikki has lived in Brockenhurst with her husband Paul and young family for a number of years. She started working as the Parish Administrator for Brockenhurst in 2021.
As well as running the church office, Nikki is also involved in supporting Joyce with Brockcare (our pastoral care support team for the Parish).  
Nikki enjoys everything the New Forest has to offer, walks, cycling and is kept very busy with her two young daughters and family life.
Lesley is married to Bill, has three children, four grandchildren and an elderly cocker spaniel.
She enjoys gardening and walking and also sewing, knitting, crochet and baking.
She is a founder member of the current Mothers' Union branch in Brockenhurst and also the Wednesday Lunch Club and has enjoyed administration work for the church under 6 vicars – she is jokingly known as "Queen of the Rotas". 

Administrator
Mary Robinson
Mary visited her family in Brockenhurst before coming to live here.  She is enjoying village life and meeting friends old and new.
She has had a varied business career in accounting, agriculture, teaching and administration, in a number of countries, including New Zealand and the Falkland Islands.  She has 3 daughters – 2 in New Zealand and 1 in Australia.  She has many interests – horticulture, keeping fit, horse-riding, embroidery, and music, having sung in church choirs wherever she has lived.
Brockcare Lead
Joyce Kolaczkowski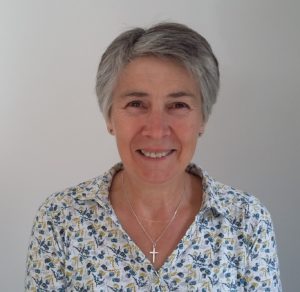 Joyce has lived in Brockenhurst with her husband, Jan, since 1982 and has two grown up sons.
She has been involved in the Church for many years.   Since retirement in 2010, she has been involved in pastoral care for the elderly and vulnerable in the parish.
She enjoys outdoor activities – walking, cycling and sailing as well as researching family history, reading and doing crosswords.
Treasurer
Peter Lay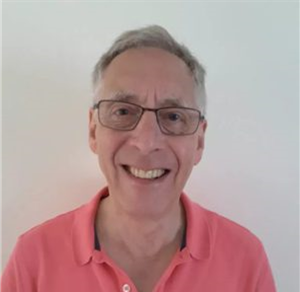 Peter and his wife, Wendy, moved to Brockenhurst in 1989 from Chippenham. They have two grown up children and three grandchildren.
Peter has been a church treasurer for 40 years, on and off. He has also served on a number of deanery finance committees and is currently a member of the Lyndhurst deanery synod.
Peter is now retired from his job in software engineering which gives him more time for outdoor activities: swimming, cycling, running and windsurfing.
Safeguarding Officer
Karina Curson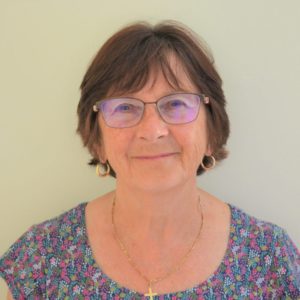 Karina and her husband Steve have lived in the village and been involved in church life for many years.  They have 3 children and 6 grandchildren. 

Karina has voluntary roles with the Acorn Chaplaincy, which helps those suffering with addiction, and is a crew member with the Solent Dolphin Charity, which provides accessible boat trips for disabled people and those of mature years. 

In her spare time she enjoys family visits, gardening, and the Forest.